ORDERING INFORMATION
To order the jvise, or any of the accessories, please download the file, complete, and return.

For International Orders download this Excel file, or this PDF file. All payments in US$ using PayPal

(Right Click aboveLink and select "Save File as" or "Save Link as")
For South African Orders Please visit the SA Website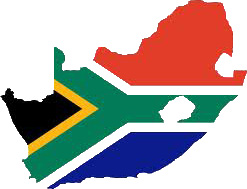 Contact Jay
jay@jvise.com
jayjvise@gmail.com If no response please use jay@ismit.co.za

Phone +27 83 250 8211
FAX +27 866 22 3794
Click on an image below to see an enlargement.
The Jvise kit shown above is made up from Item's 1,3,7,11,14,18,21 and 26

- Jvise Gooseneck Kit on oak base pictured above. (Not Shown - carry bag, Allen keys and instructions)

Item 1 - Jvise Original GooseNeck
Item 2 - Stem Knuckle Positive stops 0 & 90 deg

Item 3 - SS Pro Jaw
Item 4 - Damasteel Pro Jaw
Item 5 - Midge Jaw
Item 6 - Standard bobbin Rest with Stem bushes and Brass Thumb
Item 7 - Articulating Bobbin Rest with Stem bushes and Brass Thumb Screw
Item 8 - Articulating Bobbin Reast
Item 9 - C Clamp Large 60mm
Item 10 - Desk Stand
Item 11 - Oak Base
Item 12 - African Hardwood Base (Kiaat)
Item 13 - Frame and Foam Base
Item 14 - . Extension Arm
Item 15 - Bead Dish
Item 16 - Waste Basket
Item 17 - Hackle Plier
Item 18 - Dubbing Spinner
Item 19 - Mini Hair Stacker
Item 20 - Gallows Attach
Item 21 - J Bobbin
Item 22 - Bodkin Leg Threader
Item 23 - On Base Dubbing Brush maker
Item 24 - Long Fibre Brush Maker
Item 25 - Tube Fly Attachment 1.7mm Pin
Item 26 - 1mm Pin, collet and nose cone for Tube Fly Attachment
Item 27 - Deer Hair Packer
Item 28 - Carry Bag for Kit
Item 29 - Camera Attachment
Item 30 - Backdrop Card Holder
Item 31 - Hand Vice
Item 32 - Tool Caddy
Item 33 - Fly Line Spooler
Item 34 - Kiridashi
Item 35 - Ab
Item 36 -
Item 37 -
Item 38 -